QJ - How to Fill Your Workshops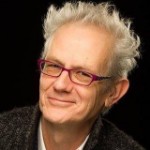 QJ has founded various brands, including: The Inspirationist, helping entrepreneurs and business owners to sell themselves as the 'Brand' or 'Face' of their business. Authentic Speaking, to improve the Confidence and Impact of Your Presentations; Unstoppable, a powerful seminar that leads to success and fulfilment; and Widest Dreams ('flying lessons for kids'), the performing arts charity that develops creativity and imagination in children from deprived areas of the UK, in order to build their aspirations and self-belief.
For seven years ran a Workshop Business.
For 14 years, QJ co-ran the Talking Shop corporate communications consultancy that produced innovative training and marketing products. As Production Director, his role involved directing the performances of celebrities, world-class musicians, actors and entrepreneurs (so he knows what it takes to coax a good performance out of someone). The venture grew out of a production company he established, to produce jingles and commercials for radio and TV. During this period, QJ worked with and directed leading showbiz personalities such as Noel Edmonds, Roy Kinnear, Peter Cushing & Christopher Lee.
Show-business
QJ also founded a professional symphony orchestra (for which he conducted violin virtuoso Nigel Kennedy playing Elgar's Violin Concerto in three acclaimed performances).
He spent 13 years in the music business on 'both sides of the glass'. As a performer and promoter of acts, he got a handle on what really matters to an audience. His record label produced and released singles and albums across musical genres, and secured production and distribution deals for two of its artists with major labels. As a musician, session player and songwriter, QJ was signed to United Artists, RCA and ATV Music, toured extensively and appeared on radio and TV many times.
Other business
In his 20s, QJ sold 50p car carpets and seat covers from a market stall – an early lesson in the art and science of persuasion!
QJ will be speaking about:
How to Fill Your Workshops
What a Workshop Business is?
Why it's so important to be niche – to know your subject and to add value
Why having workshops are so important