Guy Giard - Humanitarian Clowning with Patch Adams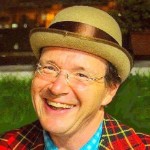 Guy Giard is a typical Renaissance man. Born in the French speaking province of Quebec, Canada, Guy Giard has lived many years in Europe and travelled on three continents
After becoming a Certified Laughter Yoga Leader Guy Giard started worldwide humanitarian clowning with the real Dr. "Patch" Adams. He has cared in hospitals and orphanages in Russia, Guatemala, Peru, Mexico and India. With his background as a visual artist, a musician and a clown, he is a dynamic and engaging speaker and an inspiring Mentor. He is presently writing his memoirs to be entitled of "Love's Healing Journey, Overcoming Obstacles" where he shares all the tools he has developed to achieve his amazing successes. Guy Giard strikes a chord with his audiences, motivating them to view their own lives in a new light by inspiring them to find peace in overcoming life challenges. Guy Giard is an achiever and he will show you how to achieve your own dreams!
He can be reached through his website www.guygiard.com and www.LovesHealingJourney.com
"Patch" Adams writes about Guy Giard:
"I truly feel his passion to live radiant, using clowning as a tool to help midwife a loving world.
To hear of his own transformation to being a loving soul will inspire others to try it on."
Guy Giard is a typical Renaissance man.
Born in the French speaking province of Quebec, Canada, Guy Giard has lived many years in Europe and travelled on three continents
Get your BONUS PDF here: www.guygiard.com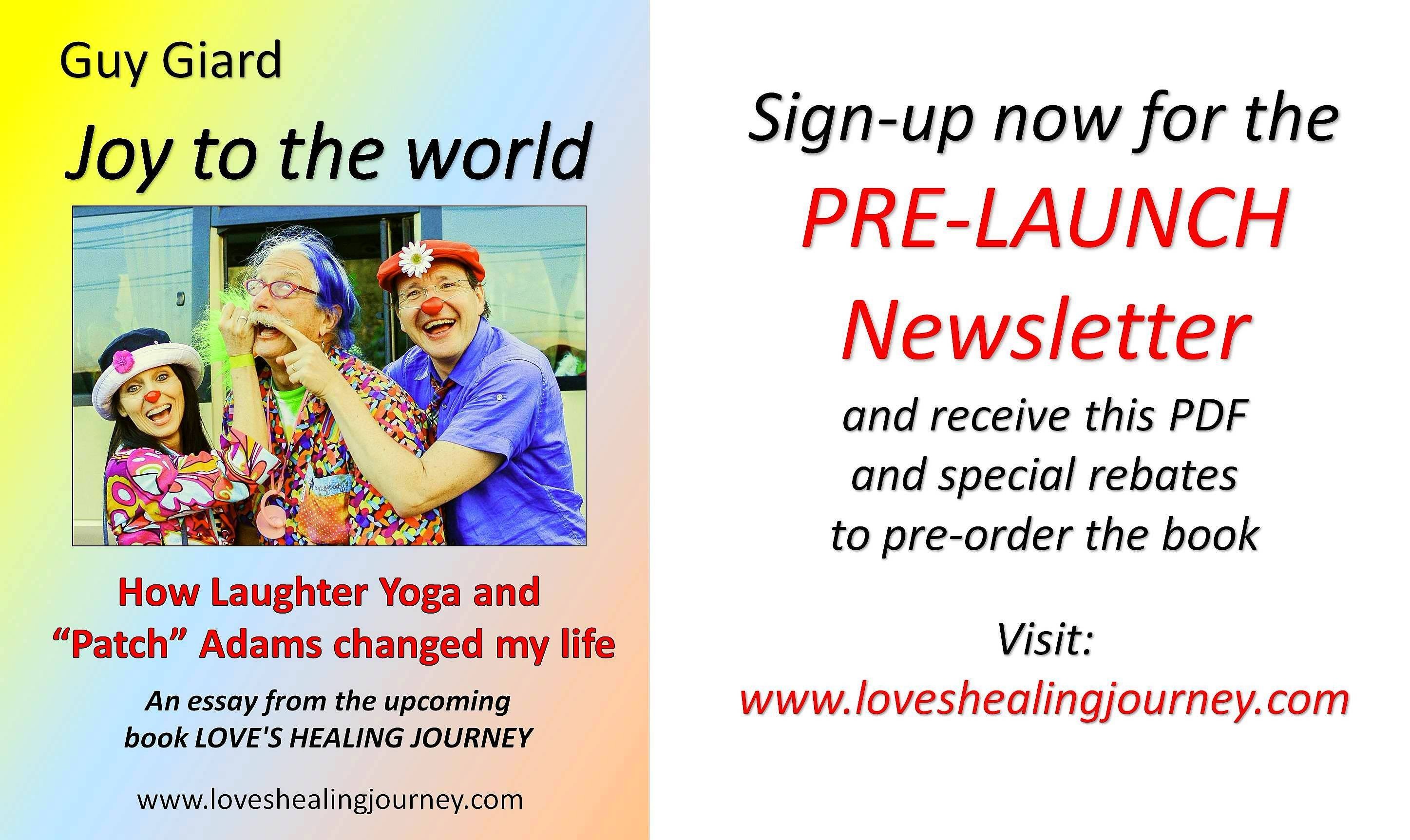 Joy-to-the-world-Essay-Guy-Giard-www.loveshealingjourney.com.pdf